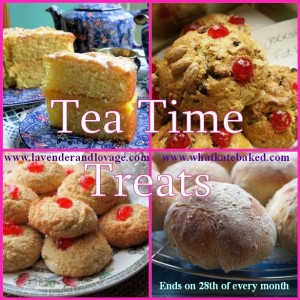 Is there anyone out there who does NOT like a little treat with their cup of tea?
Having English parents, we were brought up to have a bikkie with our cuppa. However, overtime, the humble biscuit has been out shone by cakes, buns and tarts....please note, this is not a criticism!
I thought I'd join in with Blood Oranges being my chosen fresh fruit....
Blood Orange and Rosemary Tart
Love Bake Nourish
b Amber Rose
grated zest of 3 and juice of 5 blood oranges
2 sprigs of rosemary
120g maple syrup
4 large eggs and 6 yolks
200g unsalted butter, softened
spelt shortcrust rosemary tart case
250g spelt white flour, sifted
pinch of salt
90g cold unsalted butter, cubed
50g icing sugar
2tbsp finely chopped rosemary
2 large free-range egg yolks
Combine flour salt, and butter in a food processor and pulse until mixture resembles fine breadcrumbs. Add sugar, rosemary and egg yolks and pulse again until combined and comes away from the side of the bowl (I find I need to add just a little cold water for this to happen).
Remove from bowl, shape gently into flat disk, wrap in cling film and refrigerate for at least 1 hour.
Pre heat oven to 180 degrees.
Coarsely grate pastry using a box grater into a 25 cm tart tin then press it evenly into the sides and base. Prick the base of the tart with a fork and then chill again for 10 mins. Line tart with baking paper and fill with baking weights and blind bake for 12 mins. Remove beans and paper and bake for a further 5 mins until lightly golden. Remove from oven and cool - leaving in tin.
Put orange juice and rosemary sprigs in large saucepan and bring to the boil Simmer for 10-15 minutes until juice has reduced by almost half. Remove from heat and allow to cool for 10-15 minutes.
Add zest, maple syrup, eggs and yolks to the pan and whisk until the eggs are broken up and everything has become homogenised.
Place the pan over a low heat. As the mixture starts to cook it with thicken. Once thick enough to coat the back of a spoon, add the butter and continue whisking until the mixture becomes very thick. It is very important to continue whisking throughout the cooking process to prevent the mixture from splitting. Remove from the heat and place the pan on a cold surface and continue to whisk until the mixture has cooled to lukewarm.
Spoon the filling into the tart case and bake in the oven until the top is brown - this should take about 10-15 mins, but check it after 10. Remove from the oven and place on a wire rack to cool before removing from the tin.
Beautiful berries and stone fruits are out of season as it's the middle of Winter over here in Australia, however the blood oranges are ready to go! Not a fruit I cook with often, but one I do love. Combined with rosemary, how could I not try this tart.
The verdict....
The tart shell - delicious! One of my favourite tasting pastries of all time.
The filling itself - the flavour was absolutely amazing, almost a caramelised orange flavour, however I accidentally cooked the tart for a little too long in the oven and found the filling split a little. Doh! Not so pretty to look at but still lovely to eat.